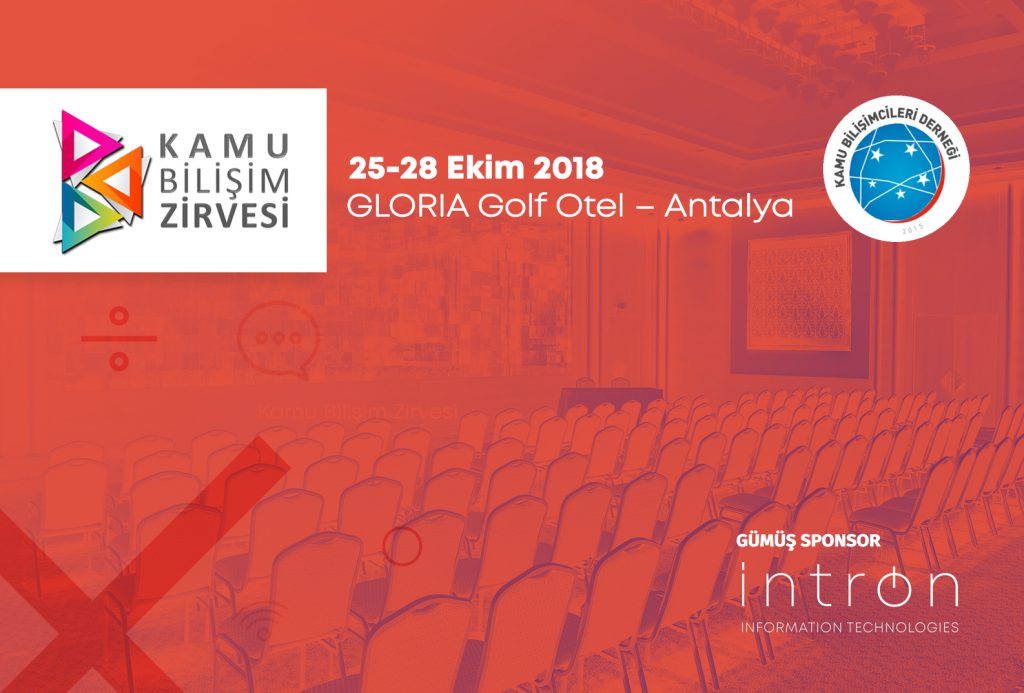 We are in the Public Informatics Summit, which was organized by the Public Informatics Council. This organization will be held for the third time, and one of the organizations in the European Cyber Security Month. As Silver Sponsor, we support this summit, which is an important activity for sharing new technologies and providing proactive solutions for IT persons.
"Explore Potential With Informatics"
At the summit which will be held between 25-28 October, public IT projects will be handled with all dimensions. Expectations and contributions of informatics about these projects will be provided. Poster presentations of IT projects in the public sector will be presented under the title "Explore Potential with Informatics" and experiences will be shared with presentations. At the same time, this activity is also an effective social sharing environment. More than five hundred IT professionals are expected to participate in the event as in previous years.
'' Customer-oriented, customized solutions ''
Intron provides long-term, reliable partnerships with its customers providing the best and most effective solutions, the highest service and support standards. With the successful projects realized in public information technology, it is moving forward with confident steps towards becoming the leading service, application and hardware provider in the field of information and communication technologies.
With one of America's leading IT companies Nutanix cooperation, we build with our efficient system that meets the needs of the public informatics in Turkey.
'Make your IT infrastructure invisible'
Nutanix, which is our solution partner and partner to the Public Informatics Summit, ensures that your business gets efficient and comfortable solutions with its Corporate Cloud Solutions. In this way, your data processing teams focus on applications and services that carry out your business activities. It also resolves your security and control concerns with the fact that your data will remain within the instution.
We wish everyone to spend an efficient and pleasant summit in this event where the latest technologies and discoveries will be presented for the development of the public IT field.
We also welcome you to our booth throughout the event to meet and share information.